Paola Medina's Vintage Sherries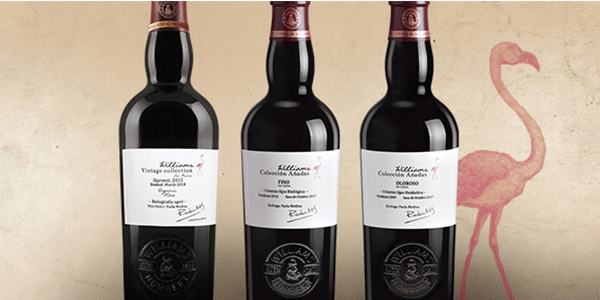 Paola's wines are, literally, something else! She is one of the great young women guns of the wine world. Paola specialises in boutique bottlings of incredible vintage Sherries.
Each year, Paola lays down perhaps 30 barrels. Each is fine Palomino, classified with a single palma and potentially able to make great Fino. In a true expression of wine naturalism, she allows them to ferment naturally and then come to terms with their individual barrel home, each of which commences with a small ullage, potentially allowing the natural occurence of a velo de flor and thus the development of a young Fino.
Most years, a few of these do, in fact, become wonderful vintage expressions of Fino. The first vintage release - the 2006, was the only such release in the collective living memory of the Jerezanos.
Once in a while, one of these Finos will naturally develop an oxidative aspect and be re-classified as a (very, very rare) natural single vintage, single barrel Palo Cortado.
Later, as the flor fails, a few barrels are topped to become natural Amontillados without intervention.
Most barrels become incredibly fine and pure Olorosos. These are exceptional, for starters in that they are from free-run, Fino-grade Palomino, grown in the finest Albarizas - no pressings wine, no coarser or feebler material from sand and clay, just the ultimate in Fino fruit naturally aged oxidatively as Oloroso. They are incredible single-barrel vintage wines.
Sacas - withdrawals from barrel for bottling - are occasional, unpredictable, and in tiny volumes. All wines are bottled en rama.
Paola has vintages from 2001 (her first) through to 2018, currently ageing. At any given time, she could take a saca from wines born from 2016 (having passed the 2 years' minimum ageing requirement for Sherry), all the way back to 2001. Releases will variously be young, very old, or somewhere in between, with no pattern. This is a great chance to take what we are given and be very happy with it!
These wines will never be 'available' as such.
The bottlings are tiny, sporadic, and sell out instantaneously in Spain.
They have barely been exported.
Contact TSA about this producer >