Meet AT Roca - stunning mid-priced Fizz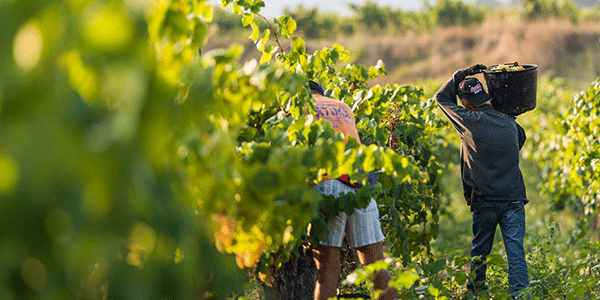 Spain makes great fizz. Sure, there's a bunch of rubbish Cava, but no more so than Loire, Prosecco and other parts of the world. The relevant part, surely, is how much great, and great value sparkling there is to be found. Here's another!
2016 AT ROCA Brut Reserva
Made by legendary fizz specialist, Agusti Torello (hence the AT bit) This rocks!
This is released as "Classic Penedès Mètode Tradicional", a sparkler sub-appellation of DO Penedès. It could equally be called Cava Reserva, Conca de Riu Anoia, or it could be sold under the hot air banner 'Corpinnat' recently floated  … there's a lot of gratuitous politics in Spanish fizz, about which we have written a little polemical piece...
Read the appellation hoo-haa>
Read about the producer>
View this wine>
TSA Tasting note:
Equal parts rich, waxy, smooth and elegant, with excellent spuma, citrus and subtle astringency. Complex citrus: kaffir lime and lemon zest on the nose, yuzu and grapefruit in the mouth. There's cantaloupe, feijoa and white peach flesh, with herb-vegetal elements - asparagus, celery stalk, lemon thyme, sorrel leaf, green tea leaves and kimchi. There's courgette flower and white petals in the background. This wine opens up beautifully, and fills the mouth with a soft, gentle spuma. The flavours are intrepid and persistent, and the textural development is smooth and sophisticated. Beeswax, brioche, and lemon curd complete a wine that is bright, refined, expressive and persistent.