Introducing Callejuela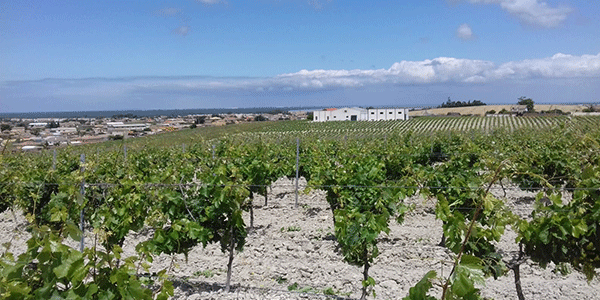 As part of unveiling an entirely new look for what we no longer wish to view a 'Sherry Country', we are introducing five fantastic new producers, and today we want to offer you a sneak preview of Callejuela, the fantastic wines of the Blanco brothers, Pepe and Paco.
'Terroir' in el Marco de Jerez is a cross-reference of two elements: the progression of soil type, loosely from west to east, overlaid by a west-east dynamic in prevailing breezes. With the soils, firstly, we progress from sand through to clay, and arrive (higher up) at chalk, very loosely, from coast to interior, and there is a further textural progression within the albarizas, depending on their varying levels of silica, diatomaceous fossil content, and intrusions of iron/clay/sand. Soil structure also plays a role in textural affect.
The prevailing with in el Marco de Jerez is an alternation between a gentle, cool and humid westerly coming off the Atlantic, called el Poniente (from the setting sun),, versus a stronger, hotter, and sometimes brutal, warm, dry, Continental south-easterly, el Levante (from the rising sun).
All this is easily felt in the wines, once you find wine which is faithfully reflecting its locale, and no-one shows this better than the Callejuela wines: whether it's fortified, or natural alcohol Palomino, the terroir effects of soil influenced by breeze are phenomenal.
Near the Atlantic in Pago Callejuela, imagine a swimmer standing up in the shallow end of the pool, shivering, for here the wines are a brisk, vertical chalk wall.
In the Jerez zone, but keenly feeling the Atlantic, the affect in Pago Añina is reminiscent of free-styling in the middle of a pool, and the wine is horiontal, relaxed.
Further east towards Jerez and open to the poniente, in Pago Macharnudo our metaphorical bather is swimming along the bottom at the deep end, and the wine is horizontal in depth, pressure and the impression of profundity.
Contact TSA about this producer >